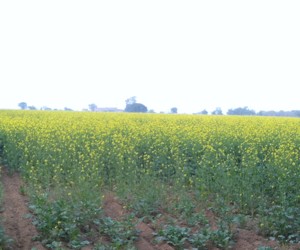 Mumbai : India's largest state-run bank State Bank of India has entered into a country-wide tie-up with Mahindra Group company EPC Industrie Ltd to finance farmers for micro irrigation systems.
EPC Industrie Ltd is one of the leading companies in India engaged in manufacturing and selling of micro-irrigation systems, crop management services and agriculture pumps.
The tie-up will help farmers raise acreage under irrigation by minimum use of available water resource.
EPC Industrie will assist SBI in identifying eligible farmers with a requirement for micro irrigation systems, crop management services, agriculture pumps.
Both partners expect to finance a large number of farmers through the tie-up in the coming months. Several state Governments are encouraging use of water-saving methods like drip and sprinkler irrigation method in the wake of water shortages.
Both partners did not disclose the quantum of loans, eligibility criterion for farmers and the interest rate at which loans will be provided. However, as part of rural banking initiatives of SBI and other leading banks, farmers are given loans to buy agriculture equipment at cheaper rates.
Several concessions and subsidies are also provided by state Governments to encourage use of irrigation equipments.