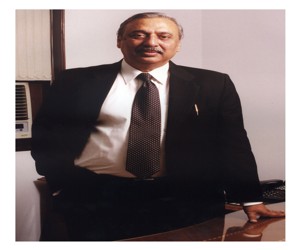 New Delhi : The Indian home water purifier market has seen robust growth in the past few years and several new players have entered into it, hoping to tap the huge potential that the market offers.
One of India's oldest and well-respected players in the segment, Kent RO Systems is also gearing up for expansion, both in India and abroad. The company expects to record a turnover of Rs 350 crore during the current financial year as against Rs 240 crore last year.
KENT RO Systems Ltd Chairman Mahesh Gupta speaks to Girish Chadha of India Water Review on the company's growth plans and how it is expanding its dealer network to reach more customers.
Kent RO systems had set itself an ambitious target of achieving a turnover of Rs 500 crore by 2013? How close are you to this milestone? What was the turnover for 2010-11?
Last fiscal our turnover was Rs 240 crore. Currently, the turnover is expected to be 350 crore and we look forward to become a Rs 500 crore player by 2013. We are very close to this milestone, with having around 40 per cent of the market share. With our franchising route we are optimistic, it will enhance our brand and the market share in all categories.
What is the contribution of the RO purifiers vis-a-vis other products like gravity purifiers, air purifiers, water softeners etc in overall turnover?
The contribution of the RO purifiers is about 80 per cent.
You have a major share in the Indian RO purifiers market and claim about 40 per cent share. What initiatives are being launched to further consolidate this position, especially in the wake of several new entrants launching innovative products in the market?
We are on a major expansion spree. The company expects to achieve Rs 350 crores turnover in this fiscal. To accomplish this goal, the company would expand the distribution network. The company is also trying to make after sales services much better so that consumers don't face any kind of service problem. Currently, we have a strong marketing network of 800 distributors and 6000 dealers which we intend to increase to over 1000 distributors and 10000 dealers by the end of this fiscal. Seeing the rising demand of water purifiers in the market, we intend to enter South India in a big way.
You have manufacturing plants in Roorkee and a new one in Greater Noida, in that order. With the these plants, what is the total production capacity of the company? Are you thinking of further expansion in production capacity in the near future? Which area are you looking at for setting up another manufacturing facility?
KENT RO Ltd has three manufacturing plants in Roorki and making one another plant in Greater Noida with the total investment of 20 crore. It would be completed by the end of this year. As of now, company has invested Rs 50 crore on its manufacturing plants. Currently, the manufacturing capacity of the company is 5 lakh per pieces per year but with Noida's manufacturing plant, company expects to escalate its production capacity to 7 lakh water purifiers per year.
Currently, there are several companies that are making efforts to provide millions of Indians with affordable range of purifiers. Most of these people are in the lower middle, or lower-income category. You had also launched a low cost purifier with a price tag of Rs 1250 sometime in 2010. How has been the response? What kind of sales have you achieved in this category?
This category has given sale of about Rs 25 crore in 2010-11. Our product again is the best in the category because it is non-chemical based, removes Cysts as well and has long life of membrane.
Kent RO Systems has been making efforts to expand its presence in the overseas markets. Which countries are you currently exporting and how many (and which) more are you targeting in the next few years? Currently, what percentage of the overall turnover comes from exports? And, what percentage are you expecting the export market to contribute to your total turnover in the next few years.
We are already present in international market as we have started exporting our products to SAARC countries; Middle East including Iraq and Dubai; Bangladesh, Nepal; and Kenya in Africa since February. In the next two-three years, we are expecting a contribution of 15 per cent in our total turnover for exports.
Is Kent RO Systems open to the acquisition route to expand its presence in the overseas market as well as increase its export earnings?
No. We are not looking at this route.
With growing water contamination problems and just about four-five per cent of the Indian population being served by water purifiers, how is the water purifier/treatment industry poised for growth in the next few years?
There is a huge scope in health care products especially in water purifiers as instead of a style segment, it's a need today. It is a huge untapped market. KENT RO SYSTEMS Ltd is the company that fulfills requirements of the consumers giving them good value for money with a wider portfolio of products ranging from Rs 1250 to Rs 15000.