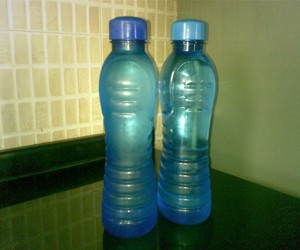 New Delhi : The domestic packaged drinking water industry is witnessing a lot of action with market leader Bisleri announcing its plans to make a foray into the lucerative Middle East market and a state-run enterprise saying it would sell packaged water in the local market.
Bisleri International has said it is looking at entering the Middle East countries. The move is part of its overseas expansion strategy.
Against a backdrop of water shortages across the region's countries, the Middle East is one of the major markets for packaged water. Several international brands are already competing with local brands in the region's markets as people consumption of packaged water, including flavoured water, goes up every year.
Bisleri is considering setting up more manufacturing facilities outside India to cater to the overseas market.
Bisleri International chairman Ramesh Chauhan was quoted as saying in a Press Trust of India report, "We are working on getting into the Gulf countries. We are currently finding ways how we should get into those markets".
However, the company did not specify the timeline and investment required for the project.
Meanwhile, Rajkot Municipal Corporation (RMC), the municipal entity in the city of rajkor in Gujarat has also planned to enter into the market with its own branded packaged water.
News reports indicate that RMC has made plans to set up a packaged drinking water plant and is likely to sell the product itself under the brand name 'Jalam'.
The plan to sell packaged water comes in the wake of the need to generate funds to renew RMC's water resources operations.
The municipal entity has planned to invest about Rs 2 crore on setting up the manufacturing plant, which will be constructed by an independent contractor on a BOT basis. The capacity of the plant is proposed ot be 40,000 one-litre bottles per day.
RMC will also create distribution channels and dealers networks to market the packaged drinking water. RMC is currently evaluating the technical aspects of the plant and will soon invite bids through tender for it.