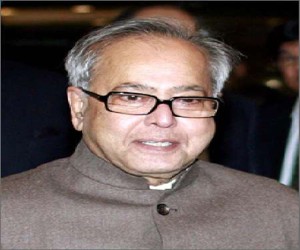 New Delhi : India's Union Budget for financial year 2011-12 has raised the allocation for rural drinking water programme, indicating that the Government is keen to enhance the focus on coverage of rural habitations and villages during the year.
The Budget allocation for the national rural drinking programme has gone up to Rs 9350 crore for 2011-12 as against Rs 9000 crore allocated during 2010-11.
In percentage terms this increase is merely 4 per cent, but the Union Government has stated that the Bharat Nirman Programme plans to cover approximately 55,000 uncovered habitations and provide safe drinking water to approximately 2.16 lakh villages affected by poor water quality by 2012.
In addition to coverage, sustainability of water resources and appropriate quality for drinking water supply continues to be difficult.
The overall allocation for the Ministry Of Rural Development has been put at Rs 87,800 crore for the fiscal 2011-12. Of this amount, the Department Of Drinking Water and Sanitation has got Rs 11,000 crore for the water and sanitation programs. The Budget has allocated Rs 1650 crore for the sanitation programme.
The National Rural Drinking Water Program (NRDWP) is a flagship programme of the Federal Government and a component of the Bharat Nirman with the objective of ensuring provision of safe and adequate drinking water supply to all rural areas and households.
The NRDWP, which was formerly known as the Accelerated Rural Water Supply Program (ARWSP), is a Federally-sponsored scheme that provides financial assistance to states and union territories for coverage of rural habitations, including quality affected habitations with safe drinking water provision; sustainability measures for drinking water sources and systems; operation and maintenance of existing rural water supply schemes.
The focus on rural drinking water in the Budget is in tune with the overall increased focus by Finance Minister Pranab Mukherjee on the rural sector by allocating more budgets for various schemes.
The Union Governmentís flagship Bharat Nirman project has received budget allocation of Rs 58,000 crore, an increase of Rs 10,000 crore from current year. Bharat Nirman package includes six schemes including the Accelerated Irrigation Benefit Programme and National Rural Drinking Water Programme.
However, experts have said that though the intent of the Union Government becomes evident with a higher allocation for rural drinking water, the amount of money allocated is far less than required.
Last year, a Parliamentary panel too had criticised the Federal Governmentís efforts to provide drinking water to rural areas, saying the efforts were inadequate.
Even though over 84 per cent households in rural areas are covered by rural water supply, 16 per cent have no access to safe drinking water.
Also, just 12 per cent of rural families have individual household tap connections and only 16 per cent of the population gets drinking water from public taps, the panelís report said.