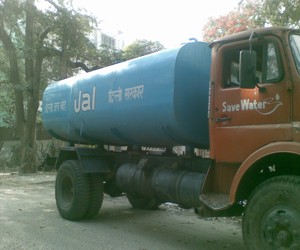 New Delhi : Delhi's state-run water utility Delhi Jal Board (DJB) has decided to monitor the progress of its projects online. The move is expected to help the utility keep an eye on its ranks and private players who are carrying out several projects for it.
It would also help the water utility escape cost escalation in projects due to inordinate delays caused by contractors.
DJB has hired a private company to help it monitor the progress of the several projects by looking at progress and financial data through a website. The private company ISG Solutions would charge DJB Rs 28,000 per month for 100 projects.
As per the new system, all contractors of DJB would be required to feed online the physical and financial progress of projects undertaken by them. They would also need to upload site photographs every 15 days.
The sysyem would allow DJB officials to gain access to the software that shows the progress chart through the DJB website. To begin with, all projects that entail an investment of over Rs 1 crore would be put on the online system. The system is expected to be operational by August.
DJB Member (Finance) Prashant Goyal was quoted as saying to Indian Express, "There have been instances when there has been no actual progress at the site, but it is shown on paper by the contractor. This system will also be made mandatory for future bidding of any project. The web-based solution would also create pressure and lead to more competitive bidding. This would help us pre-empt delays and minimise them".