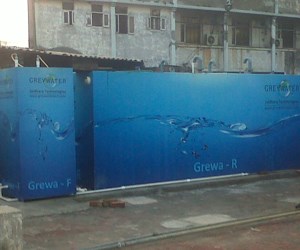 New Delhi : Mumbai-based specialized wastewater and effluent treatment technology company Greywater has said it has joined hands with India's leading financial institutions to offer product financing.
The company would offer product financing for its sewage treatment plants, becoming among the first few companies in India to offer such a facility.
Greywater Head - Strategy and Business Development Arun Dubey said, "Substantial initial capital expenditure (Capex) is one of the biggest obstacles for greater adoption of wastewater treatment and recycling practices in India. We at GREYWATER are happy to announce availability financing options for our customers in partnership with leading financial institutions".
"Through our joint efforts, we will strive to offer next generation and fully automatic sewage treatment plants at best available financial terms", Dubey said.
Funded by Nexus Venture Partners, Greywater offers compact plug-n-play products that are being used in the hospitality, commercial, hospitals, SEZ, IT parks, residential and industrial sectors.