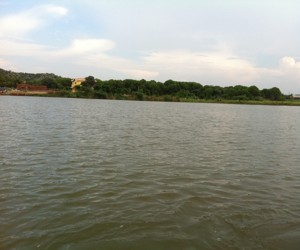 New Delhi : The Haryana Government has made metered water connections mandatory for all consumer categories across the state. The initiative is aimed at checking large-scale wastage of water.
Haryana on April 30 notified the state urban water policy for 2012, according to which water consumers will be billed on the basis of volumetric consumption of water instead of flat rates.
The policy calls for mandatory installation of water meters to consumers in domestic, commercial, industrial and institutional sectors. It also asks for converting existing unmetered water connections into metered connections within a period of one year under the new 'pay per usage' system.
Haryana is among the growing list of Indian states that are making meter connections compulsory for all water consumers. From now on, meters will cover consumers in private sector as well as semi-government and government sectors.
According to the new policy, agencies like the Haryana Urban Development Authority (HUDA), Municipal Corporation of Gurgaon (MCG) and Haryana State Industrial and Infrastructure Development Corporation (HSIIDC) will now provide their consumers across domestic, commercial, industrial and institutional sectors only metered connections.
The state Government may invite private companies to help install meters across the state.
A Public Health Engineering Department (PHED) official said the policy was formulated keeping in view the present scenario of high wastage of water through unmetered connections billed on slab rate basis.
The policy's goal is to save precious drinking water through prevention of wastage through open taps and unmetered connections. The consumers will be charged on the basis of volumetric consumption of water, he added.
The policy would also be applicable to all service providing authorities namely PHED, Housing Board, HUDA, HSIIDC, municipal corporations and urban local bodies (ULBs). It would be implemented or controlled by a state-level empowered committee headed by Financial Commissioner and Principal Secretary, PHED.
"The Committee would have full powers to take decisions in respect of policy contents and changes in the procedure to be adopted. The decision taken by the committee would be implemented by the authorities in the field. The progress of the implementation of the policy would be reviewed periodically", the official added.
From now on, local authorities responsible for supply of drinking water across the state would only sanction metered connections and any water connection remaining unmetered after the lapse of the one-year notification would be fined.