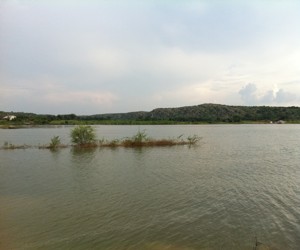 New Delhi : Israel's national water company Mekorot is looking to expand its business operations across the world, as several countries struggle to make drinking water available to their growing populations.
India is among the countries, where the company -- considered by many to be one among the world's most technologically advanced national water entities -- is expected to close in on several deals in coming months.
Even as the powerful Organisation for Economic Cooperation and Development (OECD) has urged Mekorot to help it distribute Israeli technology and know-how to third world countries as part of overall efforts to tackle the growing global water crisis, the company has already made considerable headway in India.
Mekorot is understood to have already carried out preliminary discussions with several Indian states for development of water projects.
Its CEO Ofer Laufman was quoted as saying in a Tehelka news report late last month, "We have completed talks with the West Bengal, Uttarkhand, Maharashtra and Tamil Nadu governments, and with the Planning Commission. We want to tie up with the states and municipalities and improve the quality of water projects in India".
"The company already participated in several tenders," he added.
India's engagement with Israel, a world leader in water technologies and solutions, has continued for several years now. Of late, several Israeli companies and business delegations from the water sector, have visited several Indian states to help promote their expertise and solutions.
Gujarat is among the several states where negotiations with Israel-based water companies are reportedly at an advanced stage.
In Uttarakhand, Mekorot has already submitted a proposal for developing the state's water infrastructure.
The ambitious scheme envisages streamlining rainwater harvesting, reservoirs, reduction of transit loss, water treatment and water recycling for agriculture, sewage treatment plants and checking the levels of groundwater contamination in the state.
In India, Singapore-based AFII Corporate Advisors Pte Ltd represents Mekorot's interest and supports building of strategic alliances and partnerships with state Governments.
AFII Managing Director Dr Mahesh PS Gandhi was of the view that, "the tie-up with Mekorot will bring a socio-economic revolution in India, and it will be public-public partnership programme."
In India, what may also work in favour of Mekorot, and Israel, is the wealth of experience and best practices in water management across the world.
Even though Israel has been facing severe water challenges for past several years, it has remained at the forefront of green innovations for water management.
"..these innovations can be decisive in managing scarce water resources. I can think of numerous examples, including innovative water technologies (such as drip irrigation), the development of new techniques (such as using membranes to improve water quality), and the use of alternative sources of water (such as water recycling and re-use)", said OECD Secretary-General Angel Gurria recently, on a trip to Israel.