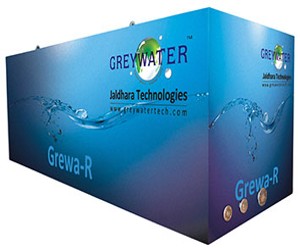 Mumbai : Mumbai-based wastewater treatment and recycling equipment company Jaldhara Technologies is looking for an acquisition. The company is keen to close the acquisition sometime during this fiscal.
The acquisition is expected to provide it a larger share in the growing wastewater treatment and recyling plants market in India. It provides specialized technology solutions through its brand name 'Greywater' company in the area of water, wastewater treatment and recycling.
Jaldhara Technologies Pvt Ltd CEO and Director Harshad Bastikar told India Water Review" "We are looking for a company that will provide us access to the EPC segment as well as provide us with technology. However, the talks with companies is still at a preliminary stage".
The company is eyeing the engineering, procurement and construction (EPC) segment and the municipal market to expand its business.
Bastikar said Jaldhara Technologies is looking to invest anywhere between $10-50 million for the acquisition. The comapny would fund the buy-out from its internal accruals as well as from external finance.
The acquisition is expected to come through in the third or fourth quarter of this fiscal.
The company is bullish on the potential of the water and wastewater treatment sector, which is witnessing robust growth in the wake of growing water shortage in the country. Also, as environment laws become strict, more and more companies are ensuring that they let out wastewater only after treatment.
The large gap between generation and treatment of wastewater is leading many companies to ramp up their operations.
The company is stepping up focus on the hotel and real estate (residential and commercial) segments for its wastewater treatment and recycling plants.
It has plans to expand operations overseas too.