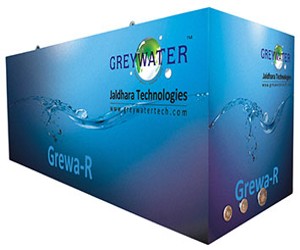 Mumbai : Mumbai-based wastewater treatment and recycling equipment company Jaldhara Technologies has raised Rs 9 crore in venture capital funding. The money has been raised to part-finance the company's acquisitons plans.
Jaldhara Technologies has raised the funds from Nexus Venture Partners, a Mumbai-based venture capital firm, which will get a board representation.
The cleantech company, which provides solutions across pre-treatment, waste water treatment and chemical conditioning of water, sewage effluent treatment and recycling, is looking for a suitable company to buy in India. The company is keen to close the acquisition sometime during this fiscal.
The acquisition is expected to provide it a larger share in the growing wastewater treatment and recyling plants market in India. The company, which is a subsidiary of Greywater, provides specialized technology solutions through its brand name 'Greywater'.
Local news reports quoted Jaldhara Technologies Founder and CEO Harshad Bastikar as saying, "This is the seed round of funding which we have raised. The fund will be used for product, technology and infrastructure development on the primary basis. It will also be used for broadening the market space held by us. We aim to become the market leader based on our innovative approach and the partnership with Nexus is a critical milestone in building our business".
Bastikar had told India Water Review last week that Jaldhara Technology was "looking for a company that will provide it access to the EPC segment as well as provide us with technology. However, the talks with companies is still at a preliminary stage".
The company is eyeing the engineering, procurement and construction (EPC) segment and the municipal market to expand its business.
Bastikar said Jaldhara Technologies was looking to invest anywhere between $10-50 million for the acquisition. The company would fund the buy-out from its internal accruals as well as from external finance.
Nexus Venture Partners MD Anup Gupta has joined the board of directors of Jaldhara Technologies. Said Gupta, "The growing pressures of urbanisation are accelerating the need for waste water treatment and recycling".
The large gap between generation and treatment of wastewater is leading many companies to ramp up their operations in the country, including from aquisitions. Additionally, increased environment strictures are ensuring that industries have adequate wastewater infrastructure.
The water and waste water sector has seen a robust interest from private equity players. Over the past few months, several PE deals have been repoted in India.