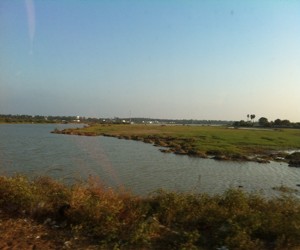 New Delhi : The Supreme Court has sought a detailed report from state-run Central Pollution Control Board (CPCB) on reported contamination of groundwater in Bhopal's Arifnagar area due to the 1985 Union Carbide gas tragedy.
The Apex Court has directed CPCB to file a comprehensive affidavit on the "character and content" of the reported groundwater contamination.
A bench of justices Altamas Kabir and J Chelameshwar on April 19 also asked CPCB counsel Vijay Panjwani to recommend measures to overcome the contamination and action to be taken in this regard.
The bench passed the order while dealing with a public interest litigation (PIL) filed by an NGO- Research Foundation of India -- on various pollution related issues in the country.
The court had earlier also sought an affidavit from the Madhya Pradesh Government on reports of groundwater contamination in the area even after 25 years of gas tragedy, often called the world's worst industrial disaster.
The apex court also wanted to know the steps taken by the Government in "ensuring that uncontaminated water is available to the residents of the area in and around the plant, and also as to the steps taken for decontamination of the groundwater in the area".
Groundwater contamination is one of the several challenges being faced across several India cities, with experts calling for tough reforms to be undertaken to contain the menace, particularly in the wake of rampant depletion of groundwater resources.
The practice of disposing solid waste and garbage improperly in groundwater sources is leading to contamination of the precious resource across the country.