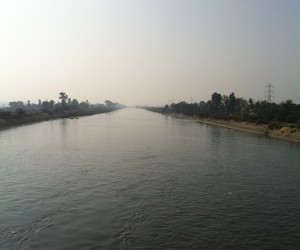 New Delhi : The Tanzanian Government has asked for expression of interest from Indian consultancy companies engaged in the water and wastewater sector to bid for a contract for project management of the Dar es Salaam-Chalinze water supply project.
The contract is open only to Indian companies and the last day of the bid submission is January 15, 2013.
The request for EOI follows a $178 million line of credit extended by the Export-Import Bank of India to Government of Tanzania for augmentation of water supply schemes of Dar es Salaam and Chalinze regions.
The Exim Bank extended the line of credit in October to Tanzania for the water supply project.
The Dar es Salaam Water Supply and Sewerage Authority (DAWASA), which is spearheading the water supply projects, has allowed Indian companies to form a consortium in order to enhance their qualification to bid for the project.
The selected consultant will review designs and tender documents for expansion of the Upper Ruvu Water treatment plant with the aim of increasing its production capacity from 82 million liter per day (MLD) to 160 MLD. The consultant will also look into extension of the secondary and tertiary distribution network in selected areas between Mlandizi and Kimara.
The consultant will also be required to review designs and tender documents for extension of the transmission mains from the Upper Ruvu plant with sizes ranging from DN600 to DN1200 and rehabilitation of storage reservoirs.
For the Dar es Salaam and Chalinze water supply project, DAWASA has also proposed that the shortlisted Indian consultant review the design for the Chalinze water supply network and be involved in preparation of tender documents for the project, besides supervising all construction work of the entire project.
The water project is part of the Tanzanian Government's overall plan to increase the water supply to Dar es Salaam, the country's largest city and erstwhile capital.
DAWASA is undertaking expansion of the water supply network in the city in a phased manner and till now about $254 million USD in funding has been achieved through different sources, including the $178 million from India.
The Authority has immediate plans to raise the water supply in the city, which is currently at 300,000 cubic metres against a demand of 450,000 cubic metres.