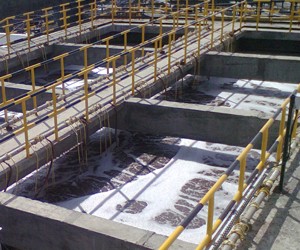 Pune : The Greater Visakhapatnam Municipal Corporation (GVMC) has stepped up efforts to supply tertiary treated water to industries in Visakhapatnam.
The Corporation is expected to soon invite tenders to set up a tertiary treatment plant of 63 million litre per day (MLD) capacity.
The project will be taken up on a design, build, finance, operate and transfer (DBFOT) basis and the operator will be awarded a 25 year contract.
The ambitious project, that seeks to reduce industrial consumption of water by replacing supply with water treated from sewage treatment plants, was recently approved by the Andhra Pradesh Infrastructure Authority (APIA) under the Central Government's Jawaharlal Nehru National Urban Renewal Mission (JNNURM).
The tertiary treated wastewater will be supplied to local industries from the newly constructed plant by end of next year. The initiative will also help the Corporation generate additional revenue.
State Government officials told India Water Review that the operator will pay GVMC for the secondary treated water at the rate of Rs 2.25 per kilo litre.
The private operator will buy the treated wastewater till it achieves breakeven on the project, after which it will have to share 90 per cent of the earnings with GVMC.
GVMC estimates that over the next few years, by treating 250 MLD (estimated wastewater quantity) water through the STP, it would be able to get additional revenue to the tune of Rs 25-30 crore.
The project will also allow the Corporation to supply treated water to industries instead of letting it off into the sea, which affects the aquatic life and harms people living nearby.
A GVMC Chief Engineer told India Water Review that currently the Corporation runs secondary treatment plants of 25 MLD and 38 MLD capacity, which requires about Rs 1.7 crore per year.
The proposed 63 MLD tertiary treatment plant is likely to use RO technology and would not entail any extra cost to the Corporation. The project would also augment the city's fresh water source for 24x7 water supply and provide additional revenue of Rs 7.5 crore, the GVMC official added.
The operator will get free land and power for the entire contract period. Also, there is already a market available for tertiary treated water as Essar Steel is buying secondary treated water for Rs 2/KL.
With the project, Visakhapatnam will be the first city in Andhra Pradesh to get a STP plant.